Cloud Contact Center Solutions
1. Outbound Contact Center Solutions:
Lgorithm's outbound contant center solutions are the need of today's modern contact centers and enterprises. With our vertical based designed outbound contact centers solutions we commit to ensures highest revenues and productivity by increasing the productivity of your campaigns through increased customer contact, increased prospect to customer conversion and reduced cost per contact.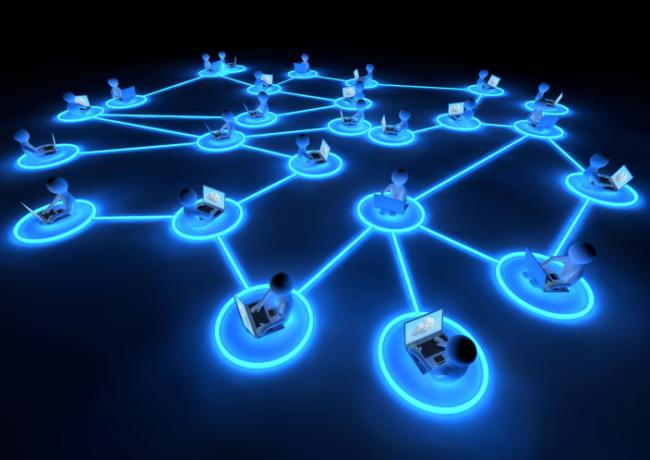 Dialing Modes
Predictive Dialer Solution
Boost productivity by automatically calling multiple contacts based on estimated agent availability, filtering out no-party-contacts, multiple number dialing features enable agent to dial alternate number of contact based on the dispositions
Preview
Provide agents an opportunity to review contact's details/information prior dialing a call to customer, also check readiness of agent before dialing any new number
Power
Increase productivity by simultaneously calling multiple contacts when an agent becomes available, filtering out no-party-contacts and unwanted calls
Progressive
Automatically call individual contacts when an agent becomes available, Provide agents an opportunity to review a contact\'s details/information prior dialing a call to customer
AMD Detection
High Answering Machine and Detection
SIT, Fax Tones detection
Effective Call Management
Manual- and automatic number churn and fetch
Intelligent Number penetration
Call-Back
Same agent Call-back
Group Call-back
Request for call back
Time ZONE Alert and Mapping
CTI With CRM:
Customize your CRM on the fly
Inbuilt Computer Telephony interface
Leads &Campaign Management
Manage multiple campaigns
Single unified view of all campaigns
Retry numbers and timeout
Time zone wise calling with multiple numbers
Best Time to Call
Exclusion And DNC
Do-not-call Compliance
Campaign & Media level exclusion
Reporting
Agent and group Productivity
Sales and performance related
2. Inbound Solutions
Inbound ACD Routing
Intelligently use to route contacts based on ANI and DNIS .Our ACD solutions allow you to easily apply inbound automatic call distribution routing for all contact types, dialer solution including voice, email, chat, IM, social and SMS.
Lgorithm's ACD ensures uniform call distribution across available agents and balanced load distribution across multiple office locations. Lgorithm's ACD systems intelligently use ANI and DNI system to route the calls. It also comes packed with customized routine engine that distributes call based on pre-defined rules including skill-based call routing, FIFO and priority. In addition, it comes pre-integrated with an IVR that provides for options of self-service and also to reach the specified department directly.
ACD
LRU, Round Robin, Skill Based routing strategies
Queue Failover / Load balancing
Voice Recording
Automatic voice compression
Multiple format recording
Filter Voice Logs by Agent / Queue / Disposition etc
IVR
Advanced Call flows via Node flow designer
Out-of-Office, Holidays, Special messages, Queue Wait Time handling
Web Services or Database integration with 3rd party applications
Voicemail / Schedule Call backs from IVR itself
CTI
Screen pop CRM Interface and knowledge base
Missed Calls notifications
Send SMS / Email via 3rd party integrations
Customer Segmentation
Handle priority Calls first
Decide Customer Segmentation using 3rd party business logic.
Quality Monitoring
Assign scores to calls based on configurable templates
Snoop, Barge, Whisper, Conference
Queue Monitoring
Real-time Queue Statistics / Agent Statistics
Interval based ACD reports
SLA monitoring
Assign Skills, Change queues in run-time
Blending Solutions
Using Blended capabilities, users can login into multiple campaigns at a time. Blended feature allows users to attend both incoming as well as outgoing calls with dialer solution. Users can log in into multiple inbound campaigns and single outbound campaign.
Voice & Screen Recorder:
What is Voice Logger?
Voice Logger is an important tool for recording interactions between contact center agents, supervisors, and managers on one hand and prospects, leads, or customers on the other. A voice logger is an integral part of any communication system since it enables you to eliminate potential threats to the credibility of your brand and your values by identifying and rectifying loopholes such as false claims by the customer or inefficient customer handling by the agent.
Lgorithm's Voice Logger Solution
Our comprehensive voice logging Solution is ideal for any business that demands next-gen functionality and customizability. Designed to work seamlessly with Predictive Dialer, IVR (Interactive Voice Response), and ACD (Automatic Call Distributor) solution, cloud contact center solutions it is perfect for contact centers or enterprises that need an end-to-end solution, or just a standalone voice recording solution that integrated with their current setup.
Features of Lgorithm's Advanced Voice Logging Solution
100% Automatic Interaction Recording on both agent and trunk side
Multiple-format recording
Multimedia operations like rewind, forward, and replay
Single unified interface to search and to listen Voice Logs
Download recorded conversations remotely via a web browser
Compression of a voice log internally by eliminating silence, pauses, or DTMF inputs
Automatic archiving and back-up support
Low storage space alerts
Strong security features to curb unauthorized access
Voice comment tagging
Multi format support
Lgorithm Screen Recorder
Lgorithm offer screen recorder as a feature along with the contact center suite which enablesthe system to record all the activities performed on the computer screen by the agents. It allows the monitoring and supervision of the activities performed by the agents and to analyze their performance. This automates the agent-evaluation process and creates a depository of qualitative data that can be analyzed for specific skill based trainings for individual agents.
Features
Rapid Search and Retrieval – With powerful filters, user gets instant access to individual recordings and entire customer cases
Recording on triggers – Customized to support your needs and goals, Lgorithm Solutions Screen Recording can record the full desktop of the screen as and when the call starts. Recording triggers may include the start of a call or an application event, such as the selection of a CRM screen or an email message.
Easily Share and Analyze Screen Video Files – Lgorithm Solutions offers video capture in a standard .AVI file format – with or without integrated call audio.
Live View – Supervisors can monitor the agents' screen on live calls and can maintain the quality of contact center.
Voice Blaster:
Using technologies like IVR and predictive dialers, cloud contact center solutions, call centers have been empowered to cut costs while also improving caller experiences. In the past, unwanted interruptions from automated calls have given predictive dialers, the technology which dials and connects callers with a live agent, a bad rap.
As technology advances to improve automation and the way humans interact with computers, predictive dialers are now being supplemented by outbound IVR solutions, which have a number benefits over predictive dialers. Instead of connecting live callers to an agent when the phone is answered, outbound IVR applications use advanced speech recognition and dual tone multi frequency to help callers more easily interact with the automated system and complete transactions without the need for human assistance, or the systems can route live calls to agents when needed.
Advantages of outbound IVR over predictive dialers include the ability to save on costs for agents and to allow timely information, such as a flight delay, to be relayed to a large number of contacts in a short period of time. Using an IVR system, callers can interact with an automated system and get specific details or perform transactions. Outbound IVR systems also have another level of intelligence than the predictive dialer. Using speech recognition and DTMF, they can verify callers, register personal details and make the overall call more personalized. In addition, the solutions can understand voice commands that require a call to be routed to a live agent, if needed. Flexibility and time sensitivity also play an important role in outbound IVR solutions as it's possible to communicate with customers after office hours, and to reach them for reminders or updates at times that are more strategic or most convenient to them. This is an important benefit of outbound IVR solutions and Cloud based call center solution as predictive dialers can sometimes have a delayed robotic interaction when a live call is initially connected – decreasing efficiency and customer satisfaction levels.
From what was once only static notifications sent out to a mass audience via predictive dialers, these systems are becoming more and more advanced and integrated into a company's overall solution – helping to truly differentiate themselves.